Robotics in Medical Technology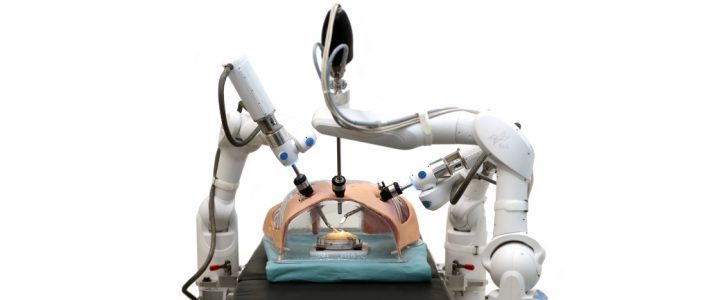 Symposium together with MedTech Pharma on the 13th of March 2019 at the DLR location Oberpfaffenhofen close to Munich
In our digitized World, where technological developments are constantly advancing, the market for medical technologies is gaining in importance. The range of application possibilities for robotic assistance systems is very broad: be it in the operating room, for diagnostics or for therapy, patient care or rehabilitation devices.
The German Aerospace Center (DLR), which embeds the MIRO Innovation Lab, along with MedTech Pharma invites you to the symposium on 13.03.2019 about robotics in medical technology.
A guided tour through the Institute of Robotics and Mechatronics allows a practical insight into the institutes' research work. Await interesting talks by technical experts of the MIRO Innovation Lab revolving around robotics in the operation room and in diagnostics – especially concerning the robotic arm MIRO, the core element of the project.
More highlights include Prosthetics/ rehabilitation simulation systems, as well as applications for Care robotics. ECHORD++, the European Coordination Hub for Open Robotics Development, will be there and is presented by several project partners.
We are looking forward to welcoming you soon in Oberpfaffenhofen!