Virtual congress CARS 2021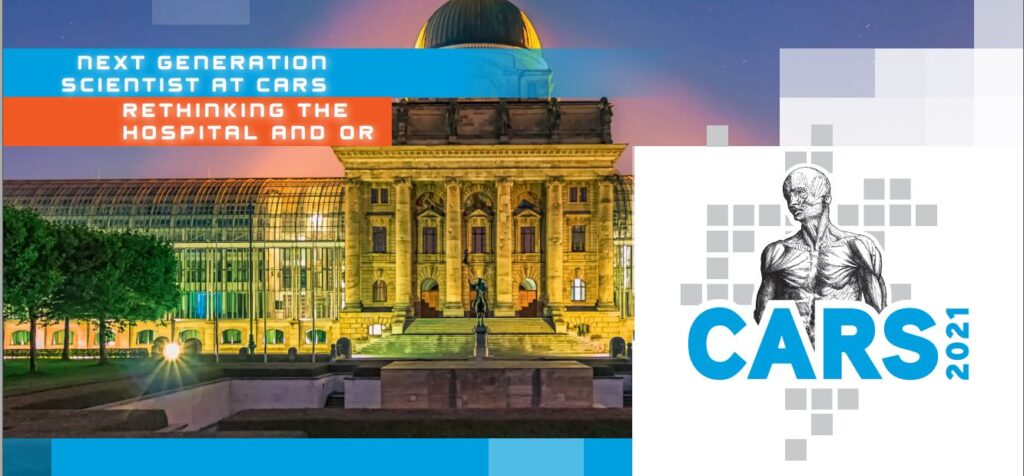 16 June 2021 – The Computer Assisted Radiology and Surgery Congress, CARS for short, is one of the most prestigious events for distinguished international communities of scientists, engineers and doctors. From 21.-25. June 2021, the most important innovations that shape modern medicine worldwide will be presented and discussed.
After a successful Hybrid CARS Meeting 2020, the 35th CARS will also take place in Munich with a combination of personal and virtual discussions and presentations.
This year the host is the Klinikum rechts der Isar again, who´s research group MITI (Minimally Invasive Interdisciplinary Therapeutic Intervention) is a clinical partner of the MIRO Innovation Lab.
One of the items on the program is the 14th CARS Clinical Day, which will take place on Thursday, June 24th from 9:30 a.m. to 6:00 p.m. The interactive day gives exciting live insights into robot-assisted operations, as well as live broadcasts of current research work from the MIRO Innovation Lab (DLR).
You can find the free webinar registration for the Clinical Day here and further information and the program here.