Exhibition "Artificial Intelligence"
10 September 2021 – Artificial intelligence is playing an increasingly important role in many areas of society. It promises a more efficient, safer and more convenient solution for complicated technical processes.
The special exhibition "Artificial Intelligence – Machines Learn Human Dreams" at the German Hygiene Museum primarily highlights how the use of AI systems changes our understanding of everyday life, mobility, work, health and politics. On 800 square meters of exhibition space, the development and application of the new technology are presented in various chapters, but also critically discussed.
The Institute for Robotics and Mechatronics at the German Aerospace Center has been researching medical robotics for over 20 years. Medical robots in the operating room have been used routinely for years. The surgeon usually operates the robotic arms from a console. In addition, research is being carried out on cognitive robotic assistance systems that support the surgeon's work by optimally presenting all the information required depending on the situation and at the same time being able to carry out smaller tasks semi-autonomously. The robotic applications are intended to treat patients even more gently and reduce the burden on doctors and clinical staff to a greater extent.
From November 6, 2021 to August 28, 2022, visitors to the exhibition will have the opportunity to view a replica of the MIRO robotic arms for medical applications and learn more about the potential of robotic assistance systems.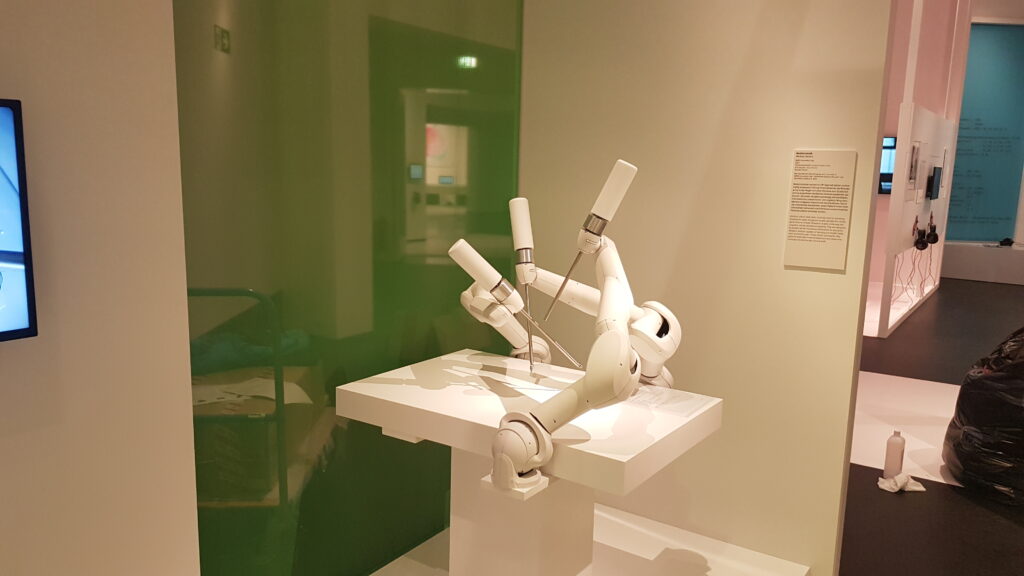 More information about the exhibition and tickets can be found here.