RASS: Focus areas of research and developments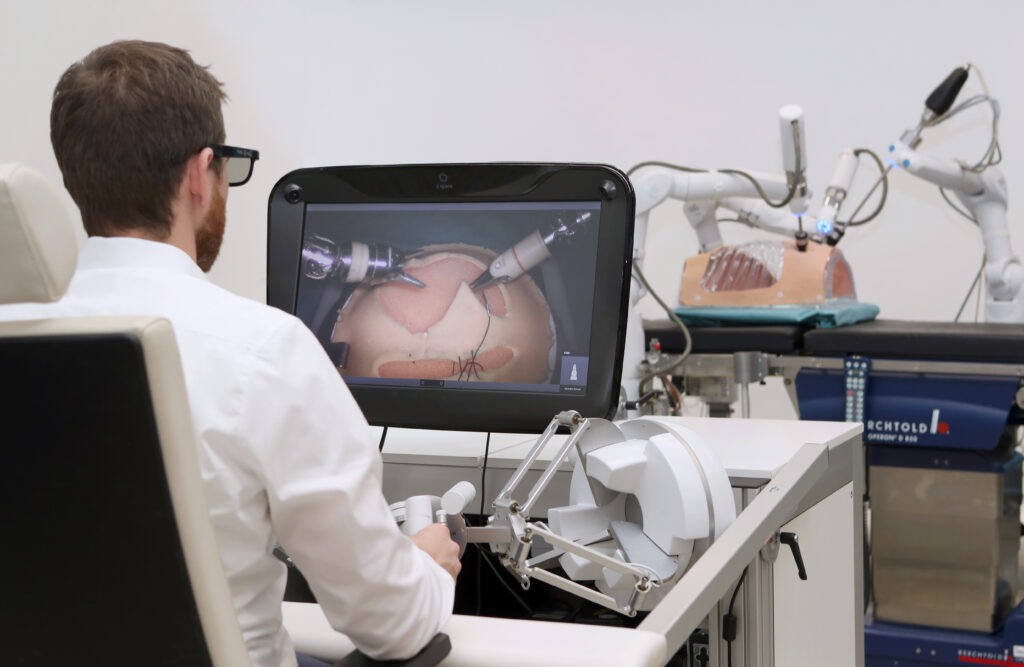 07.12.2021 – Robotic assistance systems play an increasingly important role in the supply and diagnosis of patients. From the point of view of the clinics, robotic systems have the potential to improve the safety of physicians and patients, to promote consistent quality with different surgical skills and to ensure high efficiency in terms of treatment time and costs.
Scientists at the DLR Institute of Robotics and Mechatronics are studying the current development of robotic assistance systems on the market and have summarized the latest findings and research priorities in a paper.
The paper was published in August 2021 in the second issue of the journal Current Robotics Reports. The journal reports on the latest developments in the field of robotics and is aimed at all those who use robotic technologies.
The publication can be found here.